"Jaye did a wonderful job shooting our wedding pictures, my husband and I were very happy to have her as our photographer. My first impression of Jaye was that she was responsive and helpful. All my other vendors would take weeks to get back with me and frustrated me, this was not the case at all with Jaye. We had some complications with our wedding plans and had to reschedule our travel arrangements. Jaye changed her schedule around and accommodated us, she made the transition easy on us. On the day of the wedding Jaye was not only traveling back and forth shootng our pictures, but she was also helping me get ready and soothing me as I was a nervous bride that day. Jaye knows how to juggle many hats, she cares about making the bride and groom happy. Jaye is very organized and detailed, her main focus is providing her client(s) with quality work and customer satisfaction. Thanks for all your hard work and great pictures Jaye!"
-Natalie and Caleb, Wedding, December 2010
"I've had the pleasure of both, working behind the camera with Jaye and being in front of it. There are not enough words to describe how much I love everything she has produced. She is very professional but also makes you feel like you are her best friend while she takes care in shooting your big day. She did a newborn shoot for my daughter Adysen. I love the pictures and of course, Jaye was amazing with her. She's also one of the most focused and organized people when it comes to making sure everything goes the way it should on your day! I love her! She has some amazing ideas and is open to everyone one of the wishes and creavtive things you come up with as well. I plan on having Jaye there to shoot all my big events!"
-Susan, Newborn/ Infant/ Cake Smash, August 2010, February 2011, February 2012
"Jaye did a shoot for me as a present to my husband on our anniversary. I have to say she is absolutely fabulous. I was nervous about doing a boudoir session but she was very professional and kept the ideas flowing so there were no awkward moments. My husband loves the pictures and I'm glad I took the time to do them. My only regret is waiting so long to do the session! It would've made a great wedding night gift!!"
-Ashley, Boudoir, May 2010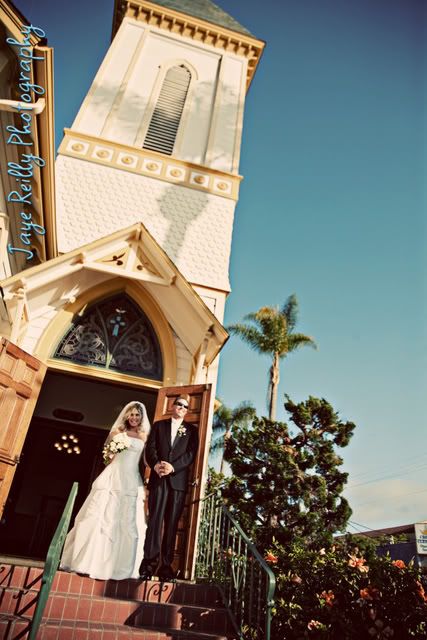 "I recently got married and had Jaye Reilly as our photographer. We cannot be more pleased with the amazing photographs and it was such a pleasure to work with both Jaye and Susan. The quality of their work is incredible and I would recommend them to anyone and everyone that is soon to be married! Both photographers were so professional and had visions which they brought to life! Because of their amazing photography, I will forever have amazing memories of the most important day of my life! I have nothing but great things to say about Jaye Reilly Photography and cant be happier with my wedding photos! Thank you so much Jaye and keep up the great work!! You were able to capture so much emotion in your photographs and brought us both back to tears! Thank you!!"
-Tricia and Travis Futas, Wedding, March 2009